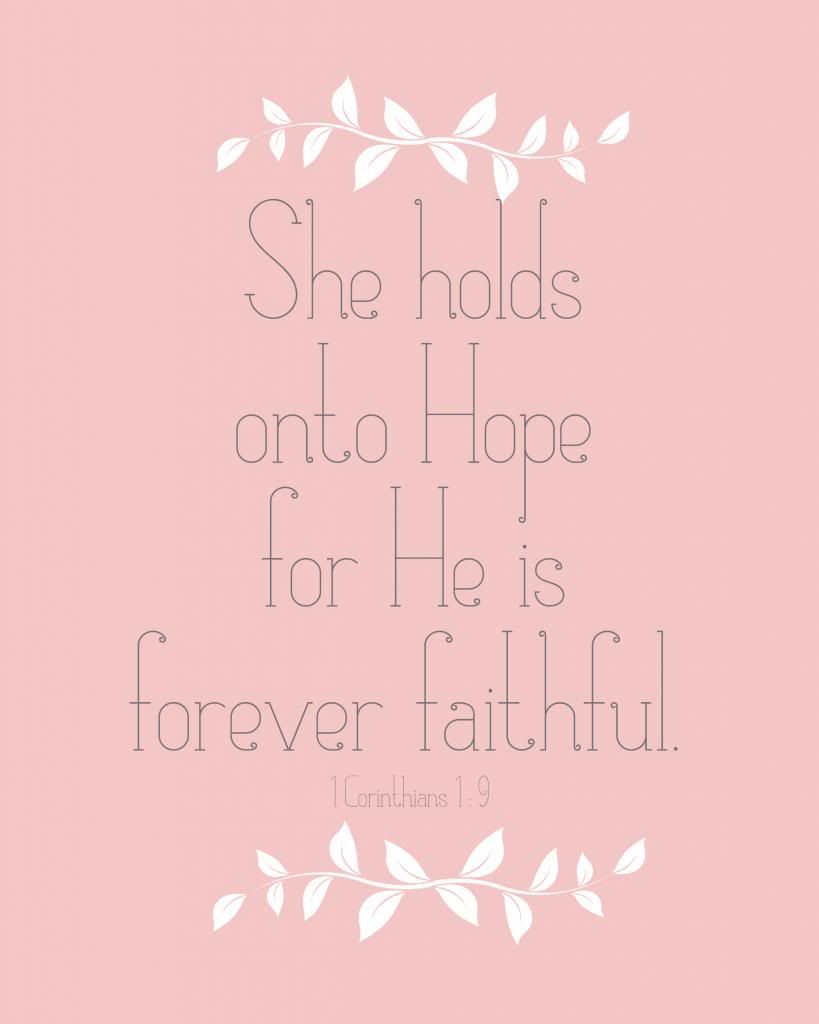 The Lord has been so sweet to me the last two weeks.
With our loss, I've been catching myself wandering off into the "why's, how come's, & if only's" lately. Which can be dangerous for me if I stay there too long.
Instead of lingering in that sorrow, I've been meditating on two scriptures the Holy Spirit prompted me to read, 1 Corinthians 1:9 & Psalm 100:5. Holding onto the phrase he spoke so clearly to my heart,
She holds onto Hope, for He is forever faithful.
"God is faithful, by whom you were called into the fellowship of His Son,
"For the Lord is good, his mercy is everlasting and his truth endureth
With the help of my sweet husband who has been patiently teaching me photoshop, I created this 8x10 print for myself.
Today I want to share it with you. My hope is that you print it, frame it, & post it somewhere to find encouragement from Gods word in your daily life.