Oh my! There have been some fun things lately in life. A party, meeting so many sweet ladies, and being a part of an incredible GIVEAWAY! Let me share a little more with you...
#1 Over the weekend we had Noah's 2nd birthday party with family. His birthday was May 12th, but we had family in from across Texas & from Iowa so we thought it would be the perfect time.
I'll share more pictures later this week from his DIY Little Man Party!
#2 Last night I was blessed to meet some sweet ladies last night via Google+ Chat. (I keep calling it Skype lol) This month I am sponsoring Naptime Diaries and Jessi host a video chat for all of her sponsors. It really was a blast & I enjoyed every minute of talking, hearing everyone's heart, laughing, and praying. Looking forward to getting to know these women.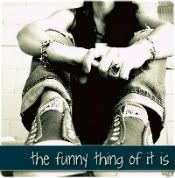 " />
Today I am lucky to be apart of Julie's giveaway on her blog at The Funny Thing of It Is. This lady is so genuine & I LOVE her blog. I am giving away a Rose Flower Ring with Lace from my Etsy shop. There are several other wonderful women joining in the fun for this HUGE giveaway. Get this ONE WINNER Takes ALL! Really you gotta go check it out! Enter to win so many lovely things! Go GO GO!
#4 Bike riding with my baby on the back! We went out for about 30 minutes this morning & we love it! New morning routine for sure!
Gotta go get ready for staff lunch!!!